I would recommend to all the tourists who come to Minsk to visit the Minsk subway station.
As in Moscow, in Minsk on each station is unique: you will not find two identical throughout the city.
Metro was opened in Minsk in 1984. First there was a branch of the subway, in 1990, opened the second branch. Plans to expand the metro mayors to 4 branches, and rightly so: in the big cities is very important to quickly get from one end of town to another.
I want to tell you about the most beautiful subway stations. All the photos I took here.
Yakub Kolas Square. The station is named after the People's Writer of Belarus. This is a very beautiful plant. Each pillar is decorated with ornamental plant in the folk style. In my opinion, this is one of the most beautiful stations in Minsk.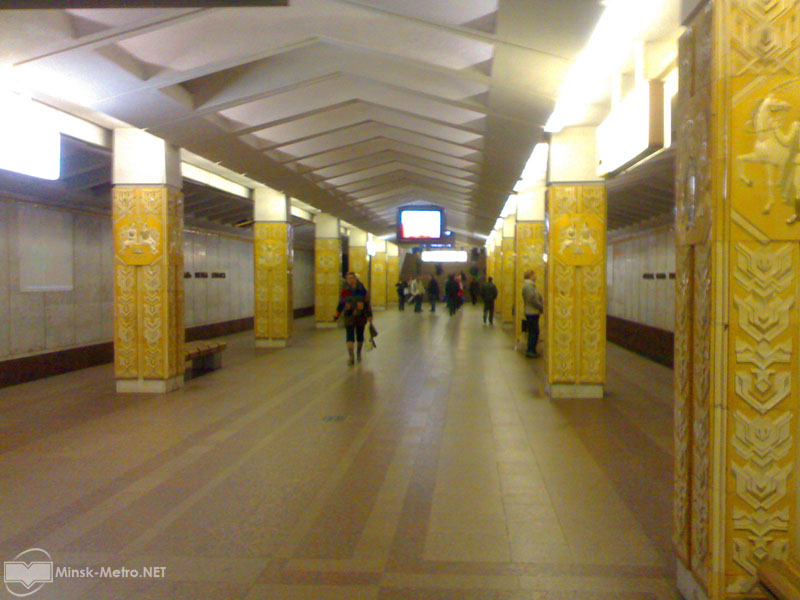 Pushkinskaya. This station is also unique. Each column is decorated in the style of light fixtures of the 19th century. It gives the room a unique atmosphere and charm.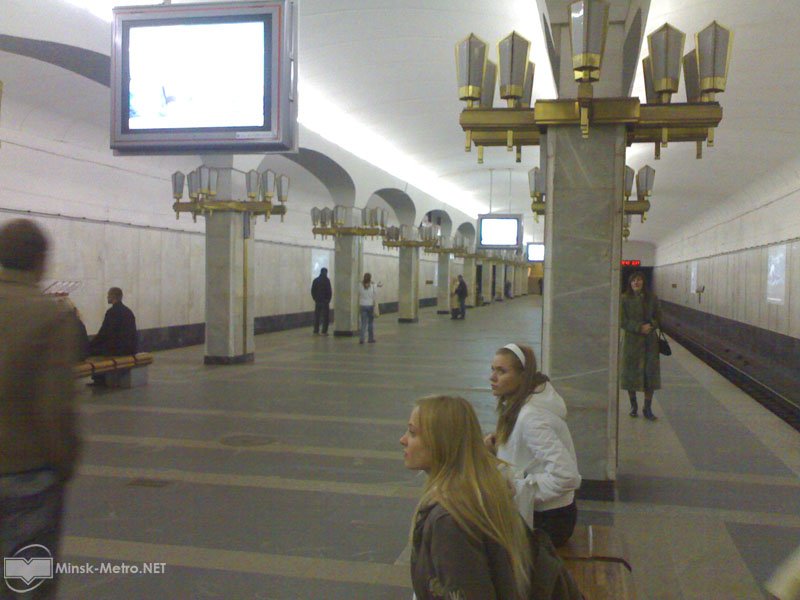 Lenin Square. Naturally, most stations have names associated with the Soviet past. So, this station has a bright name. One of the ornaments of the station is a large hammer and sickle (symbol of the Soviet Union) in the center of the landing platform is a column which is surmounted by a large cup. Of course, at this station is a monument to Lenin. Now the whole symbolism of the station has seen no grandeur, just as a decoration in the style of "retro".
October Square. It is this station, where the April 11, 2011 there was a terrible terrorist attack, killing 15 people. Now the station is installed near the memorial.
The station itself is different from the others for its magnificent columns; they are decorated with yellow top with glass inserts.

Perhaps, we can't go to the station, not remembering the tragedy. At the spot where the explosion occurred, is a different color tiles.
So that it is also a monument to the victims of the attack. On a bronze plate depicts 15 waves, and on them - the names of 15 victims of the tragedy. The composition contains one label - the date of attack and symbolizes stopped time on the electronic scoreboard.