Everyone knows that Santa Claus lives in Lapland. Belarus has its own Santa Claus (Father Frost). He lives in Belovezhskaya Pushcha.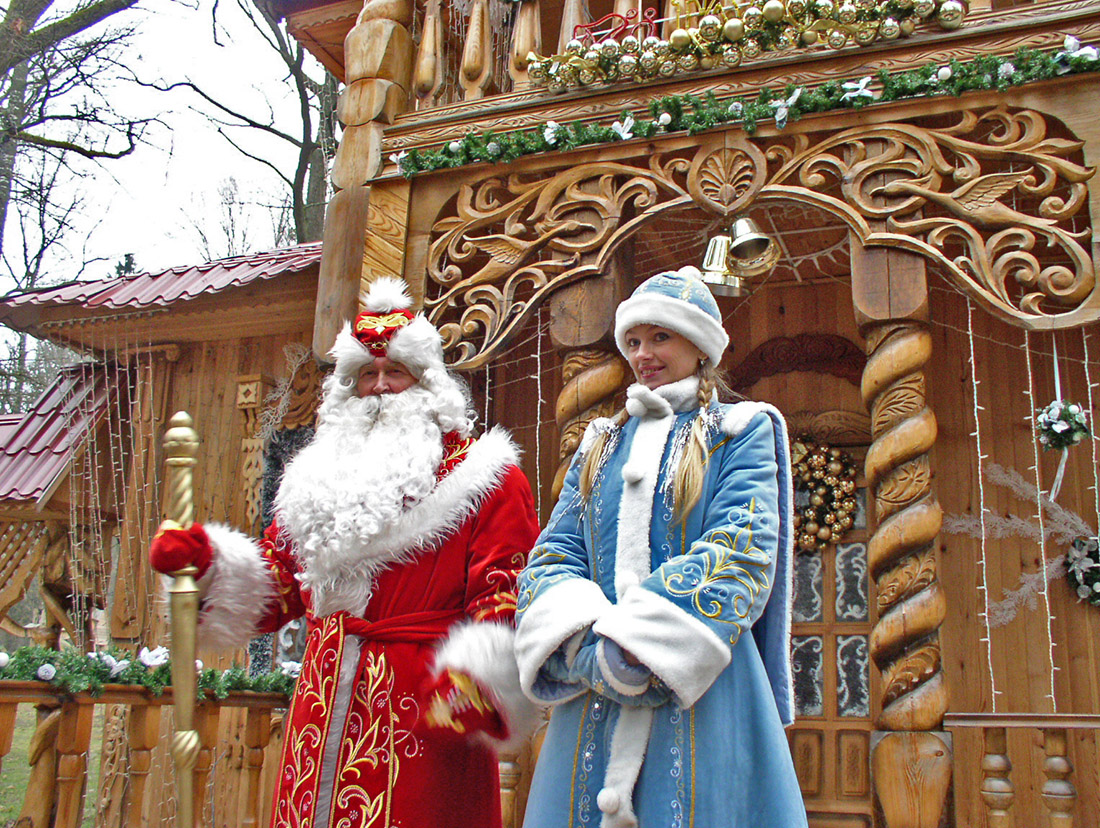 Residence of
Father Frost
is located on 15 hectares. At the entrance you will see a large wooden gate.
SEE MORE!!!
The residence itself is decorated with numerous lights.
Father Frost greets guests on his doorstep. For decorating the house people hung garlands of forty thousand light bulbs!
In winter
Father Frost
dressed in long and warm
coat
.
In the summer he wears a special suit.
If you are in residence, you should see Skarbnitsa. This is a small wooden house. Children's paintings hang on the walls of the house.
Father Frost
s does not live alone. He has a granddaughter Snegurochka.
Father Frost
congratulates every visitor to the holidays and wishes to fulfill all dreams.
If you want to visit the residence of the Belarusian Father Frost, the information you need.
Working time of Father Frost's residence
SCHEDULE tour bus * (for individuals):
* Our bus from the main gate of the
Belovezhskaya Pushcha
** You must have a group of 6 or more people