Belarusian people are very fond of storks. Many folk legends associated with these birds. Storks are holy birds for Belarus.
One legend tells such an interesting story.
Previously, Stork was a human. God gave him a bag of snakes and ordered to throw it into a pit. But man think that gold is hidden in a bag, and untied it. Snake crawled and hid. God then turned the man into a stork, and ordered to collect snakes across the land. Since storks roam the swamps and collect reptiles.
We believe that storks settle only for good people. If the stork made a nest on the roof of the house, the inhabitants of this house will live happily ever after. Therefore, people are helping to equip storks nest. They put a wooden wheel on the roof or on a tall tree. Stork arrives and creates a socket on this wheel.
A good sign we have in our country. Storks fly back to Belarus in the spring. The man who sees the first flying stork, will be happy the whole year. If a person is hurt stork, then other people will punish him. If a man killed a stork, he would bring misfortune to his entire clan.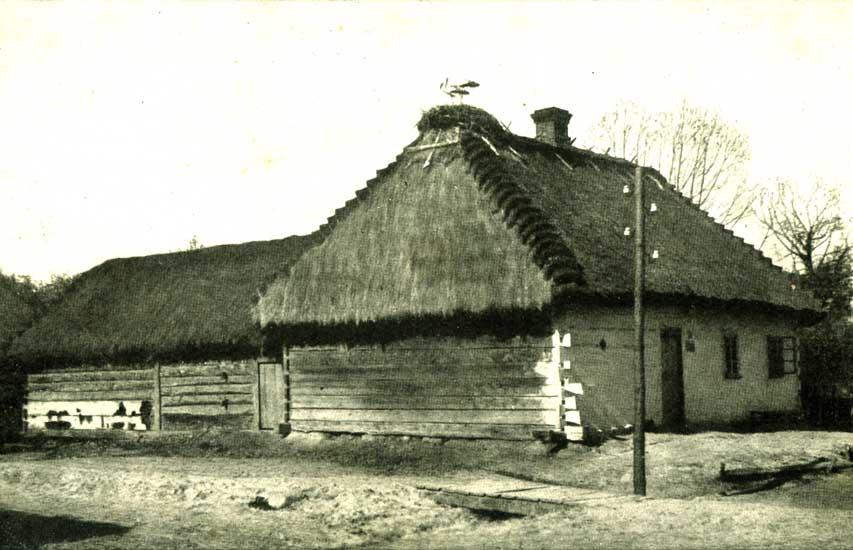 Stork's nest on Belarusian building in Brest. Photos of the early 20th century.
People are very fond of storks. It really is a sacred bird for the Belarusians.